I decided to do some unknown distance shooting today. I took the IPSC AR500 out in the bean field with the 4wheeler and got set up back in my yard. That quad sure does come in handy for long range shooting.
Conditions were pretty poor. Storm cells moving through had the wind shifting direction frequently and varying in intensity from 5mph to 15mph. Lighting was poor and I couldn't get a read on mirage at all.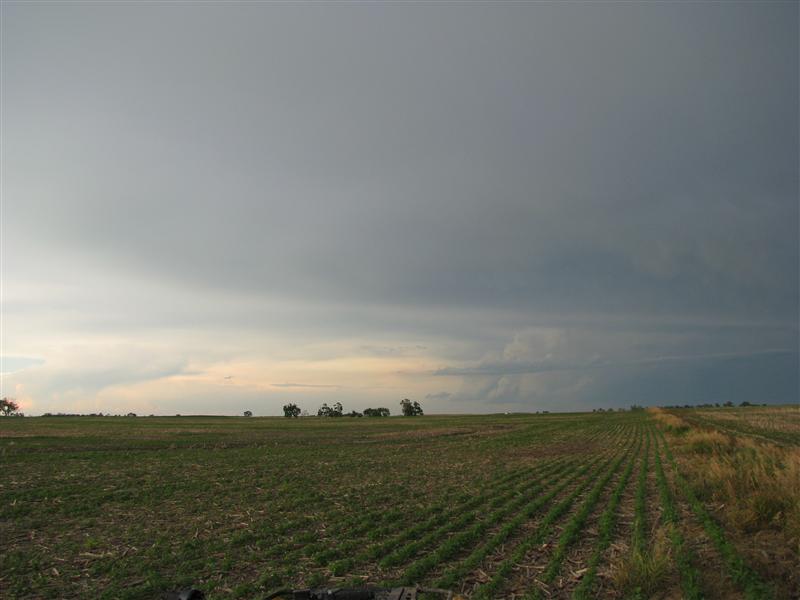 Set up on my concrete pad and took some readings. Station pressure 28.25, temp 80f, humidity 60%.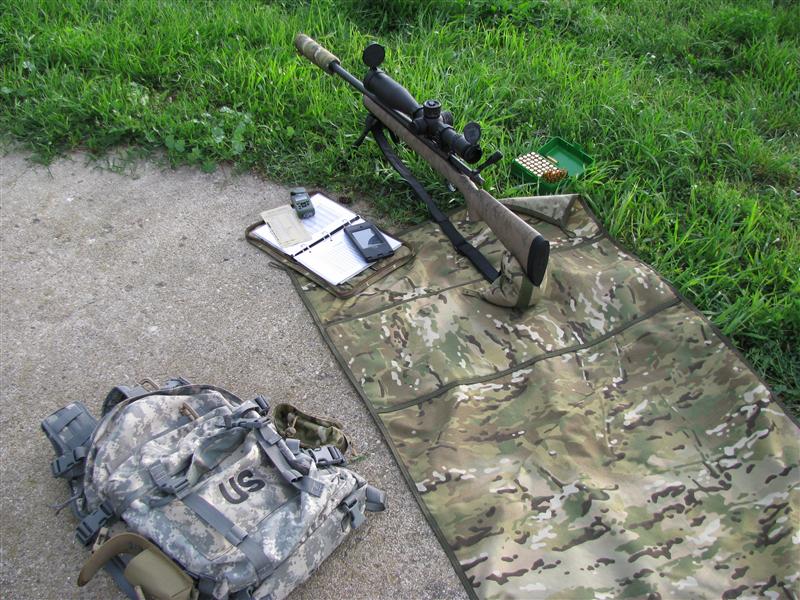 Boy it looks a little small in there! I read it at .8 mils. Mildot master said 1050. I consulted my drop chart and put 12.5 mils in the gun. Did a couple dry fires to warm the finger up.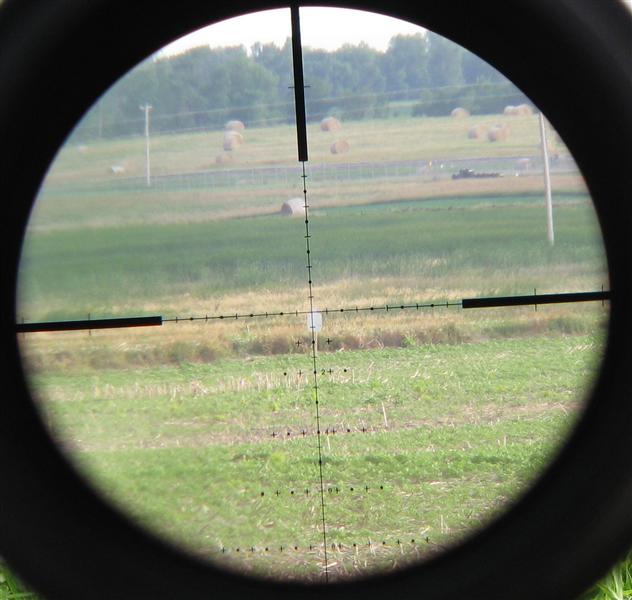 First shot sent a vapor trail right to the base of the stand. Shit... I was a full mil low! Turns out the target was closer to 1125. Makes a BIG difference with a 20" 308 and 175's. I went to 13.5 mils on the turret and sent another. A second later I saw some paint get tore off on the right edge a little low. I held a bit left, and sent another. Put one left and a little high. Next shot landed on the right edge just a bit higher. 5th shot sent the trail right by the right side of the target. 3 out of 5 at 1125 on a shitty day. I'll take it!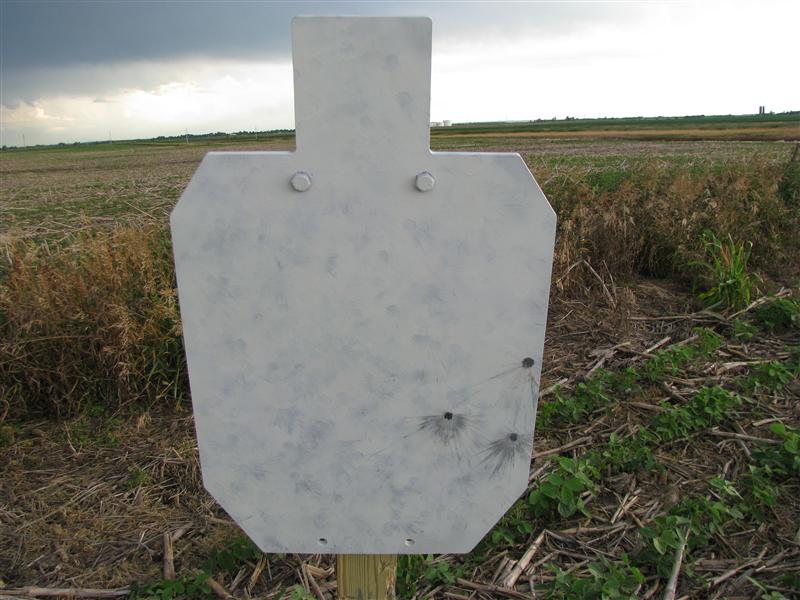 Target bracket works like a charm. Easy to tote around in a little trailer I pull with the quad.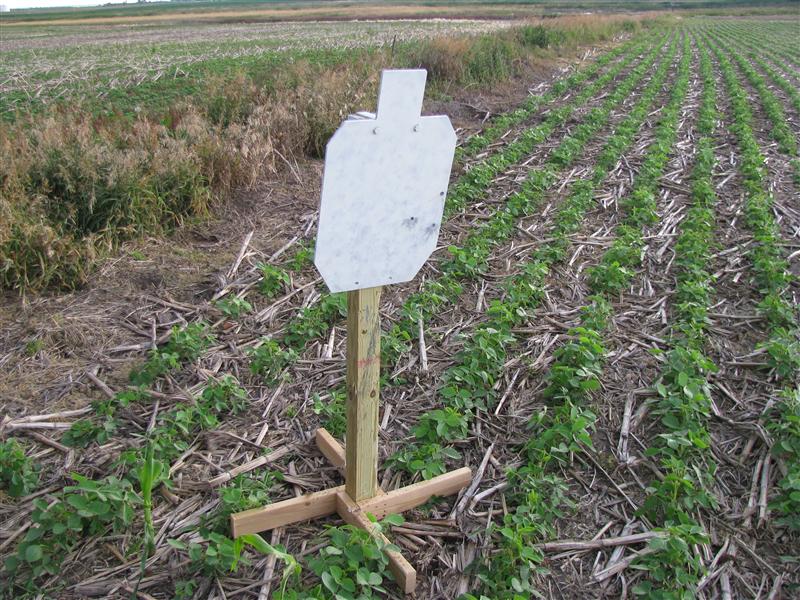 If you look close, you can see my house.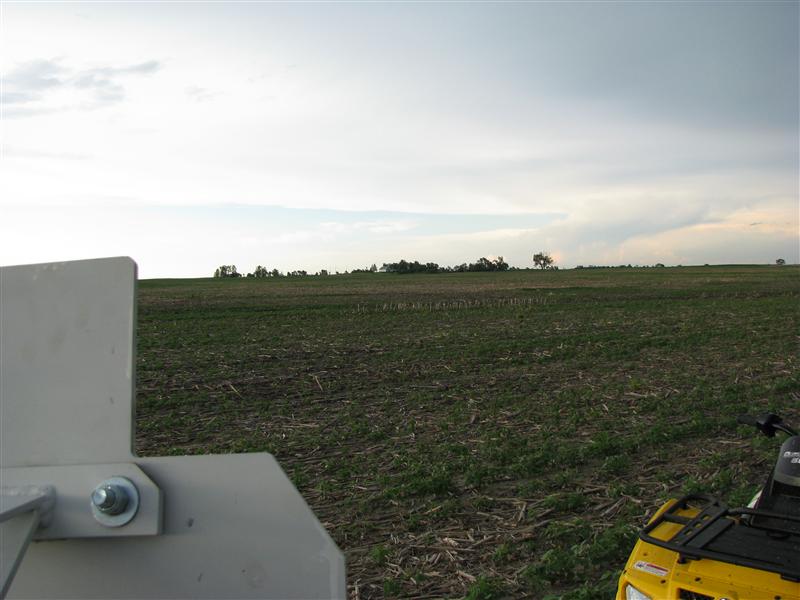 I sent 25rnds total this evening. I scored hits on 14 of them. I'm pleased with that. Especially considering this rifle is my deer gun that got re-purposed until my surgeon/krieger/AICS build gets back from Louisiana Precision. This was my first time out with the new kestrel 4000nv. I am extremely impressed. I'm making the switch from using elevation/baro to using straight "station pressure." I have a custom user screen setup in the kestrel to display temp, pressure, and humidity. I switch to the dedicated wind screen to do my wind readings. Ballistic FTE in the itouch continues to be a very valuable and accurate tool.
The wind really kicked my ass today. The lack of any real indicators in that target location was quite difficult, but the real problem was my location. I was shooting about 15yds from my house on one side and some trees that surround my yard. What a BITCH that was. It occurred to me how difficult it must be for actual snipers that are shooting from inside a room of a building. Long range shots in an urban combat environment have to be some of the most difficult shots their are. Buildings to upset the wind and get it swirling, and no "feel" for the changes due to being inside a room. I've never really experienced that before today. Kinda put a whole new perspective on things. When shooting a 308 at 1000+ you really have to be tuned in, and not being able to feel the wind pulse was very very deconstructive.
I'm told my rifle will be finished within a couple weeks. I sincerely hope that to be the case.
I also see the need to get a high powered range finder that can range my house way the hell out there so I can check exact distance after a session like this.